Fashion • Beauty • Home • DIY

Cover artist Kelly Ulman prefers to work with acrylics and different types of texture paste. She creates a sculptural base with paste before applying any color.

See more about Kelly and the artwork, pictured left, inside and see her artwork on display at The Hive Gallery and Decatur Dental Services, both in Decatur, Indiana, as well as Gallery K in Fort Wayne, Indiana, or on her website kellyulman.com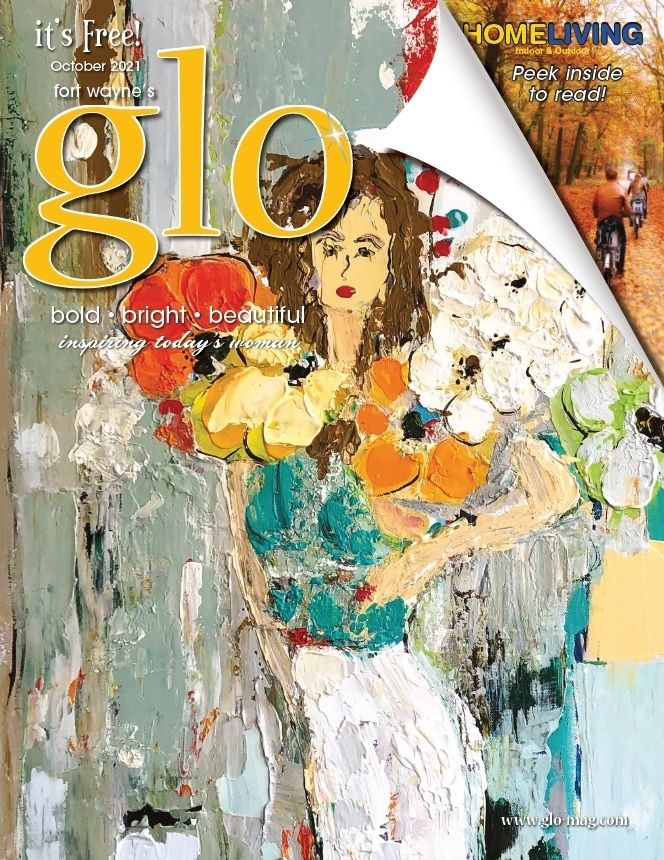 Subscriptions
All issues of Glo are free when you pick them up from the newsstand. Mailed subscriptions are available, prepaid with order at $44 for one year and $75 for two years. Your cancelled check will serve as your receipt. Please send your check or money order to:
Attn: Elaine Pearson
PO Box 188
Milford, IN 46542

Or to order with credit card, call (866) 580-1138, ext. 2335 to speak with our subscription department manager.

206 S. Main St.,
Milford IN 46542